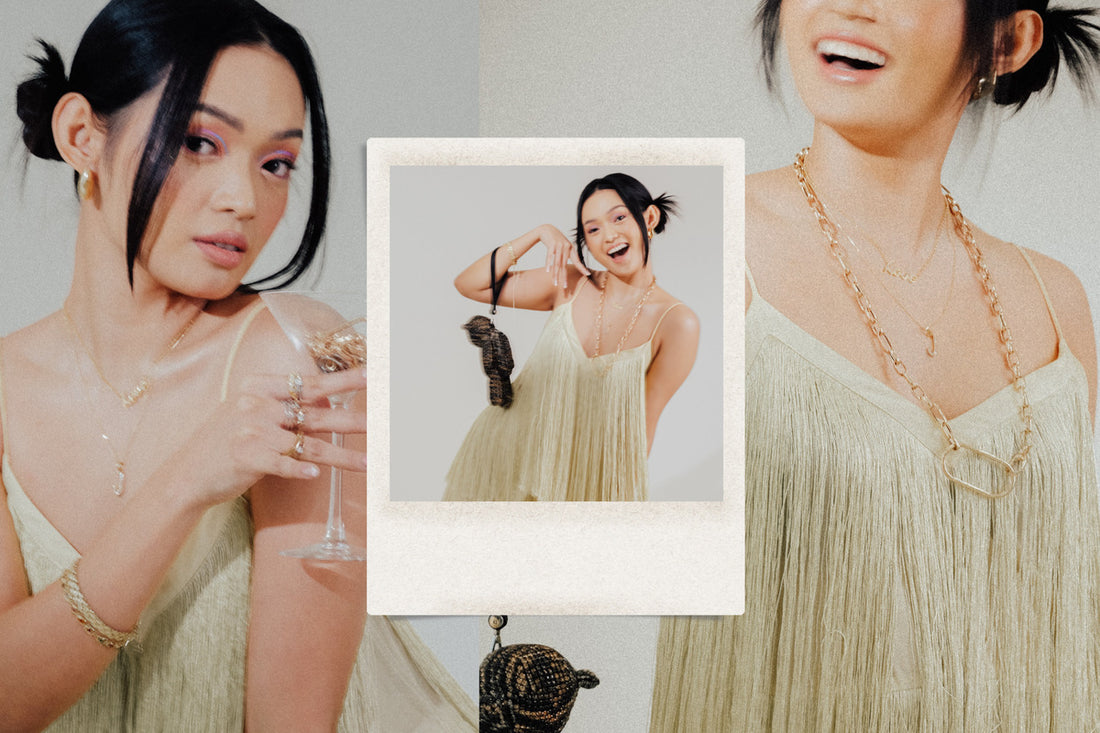 Choosing the Perfect Jewelry for Your Christmas Party Outfit
The holiday season is upon us, and it's time to sparkle and shine at your Christmas party! While the perfect outfit is essential, the right jewelry can take your festive look to the next level. In this blog, we'll guide you through choosing the perfect jewelry to complement your Christmas party attire. Whether you're opting for a classic, glamorous, or trendy look, we've got you covered with some exquisite suggestions:
The Magic of Christmas Party Jewelry
1. Diamond Stud Earrings: Elevate your Christmas party look with classic and timeless diamond stud earrings from Devaluchi Joaillerie.
2. Gemstone Dangle Earrings: Explore our collection of gemstone dangle earrings to add a touch of glamour and color to your festive outfit.

3. Diamond Pendant Necklace: Discover the elegance of a delicate diamond pendant necklace that can add a sparkling accent to your low-cut or V-neck dress.

4. Statement Pendant Necklace: Make a bold statement with a unique and exquisite pendant necklace from our collections to enhance your Christmas party look.

5. Gold Chain Necklace: Add a touch of sophistication to your outfit with a simple and elegant gold chain necklace.

6. Diamond Bracelets: For a trendy and layered look, consider stacking delicate diamond bracelets.

7. Embellished Cuff Bracelet: Make a luxurious statement at your Christmas party with a wide, embellished cuff bracelet

8. Solitaire Diamond Ring: Elevate your hands with timeless elegance by exploring our collection of solitaire diamond rings.

9. Gemstone Rings: Discover unique and colorful gemstone rings to reflect your personality and add a vibrant touch to your festive look.

10. Luxury Watches: Explore the selection of luxury watches from our shop to add both elegance and functionality to your Christmas party ensemble: Luxury Watches.
Tips for Choosing the Perfect Jewelry:
Firstly, consider the neckline and style of your outfit to determine the best necklace and earring styles.
Furthermore, balance is key; don't overwhelm your look with too much jewelry. Choose one or two statement pieces and complement them with more subtle items.
Also, ensure your jewelry matches in terms of metal or color for a harmonious look.
And so, Always choose quality over quantity. Devaluchi Joaillerie offers high-quality pieces that will stand the test of time.

These jewelry pieces from Devaluchi Joaillerie are crafted with precision and artistry, ensuring they are not just accessories but works of art that will enhance your Christmas party outfit. Don't forget to check their website for more options and find the perfect pieces to complete your festive look.